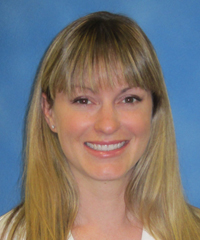 About Me
Thank you for visiting my homepage!
I am a native Californian, born and raised in sunny San Diego. I headed east for my undergraduate studies in Richmond, Virginia, followed by medical school at Case Western in Ohio. During medical school I also earned a Master's degree in Bioethics. This additional training really sparked my interest in – and appreciation for – the patient-doctor relationship and patient-centered care.
After completing my education I happily returned to California for internship and residency training, starting with a medical internship at the Kaiser Permanente San Francisco hospital. Throughout that year I experienced firsthand how Kaiser Permanente supports and encourages its doctors to provide collaborative, patient-driven, and above all excellent care. After that I was hooked, and I knew I wanted to work in a system that prioritizes the same ideals that I strive to achieve in my patient interactions. I returned to San Diego to complete my dermatology residency at UCSD before coming back up to northern California. I am so happy to be at Kaiser Permanente again, and especially to work alongside and learn from my compassionate and skilled colleagues in the Dermatology and Cosmetic Services departments at Fremont and Union City.
I am often asked why I chose dermatology. Part of what drew me to this rewarding specialty was the ability to help my patients using both my head and my hands. One of my professional interests is procedural dermatology, and whether it is a minor surgical, cosmetic, or laser procedure on the skin that you are interested in, feel free to discuss your options with me. I have also developed a passion for tropical medicine and dermatologic infectious diseases, partly through traveling, and partly through my elective work in the country of Mozambique. As I am now a mother of twin daughters my travelling days are somewhat limited, but I love to live vicariously through hearing about my patients' own travel experiences.
Medical Education
Case Western Reserve University School of Medicine, Cleveland, OH
Residency
UC San Diego School of Medicine, San Diego, CA
Board Certification
Dermatology, American Board of Dermatology
Learn More