Facial Implants
Facial implants are one of the cosmetic answers to facial structural imbalance. They are usually made of solid silicone and are hypoallergenic. Implants are used to enhance the chin, jaw, and cheekbones. Incisions are often made in the mouth so there is no visible scarring. Implants can also be used in conjunction with a facelift. Facial implant procedures take about an hour, and are usually performed under general anesthesia on an outpatient basis. Recovery time varies depending on the type of implant and the technique used for the procedure. Swelling and bruising can last for five days or more after surgery. If incisions are made in your mouth, you may be restricted to a liquid diet for a few days until the incisions close.
Facial Implants

Before & After Photos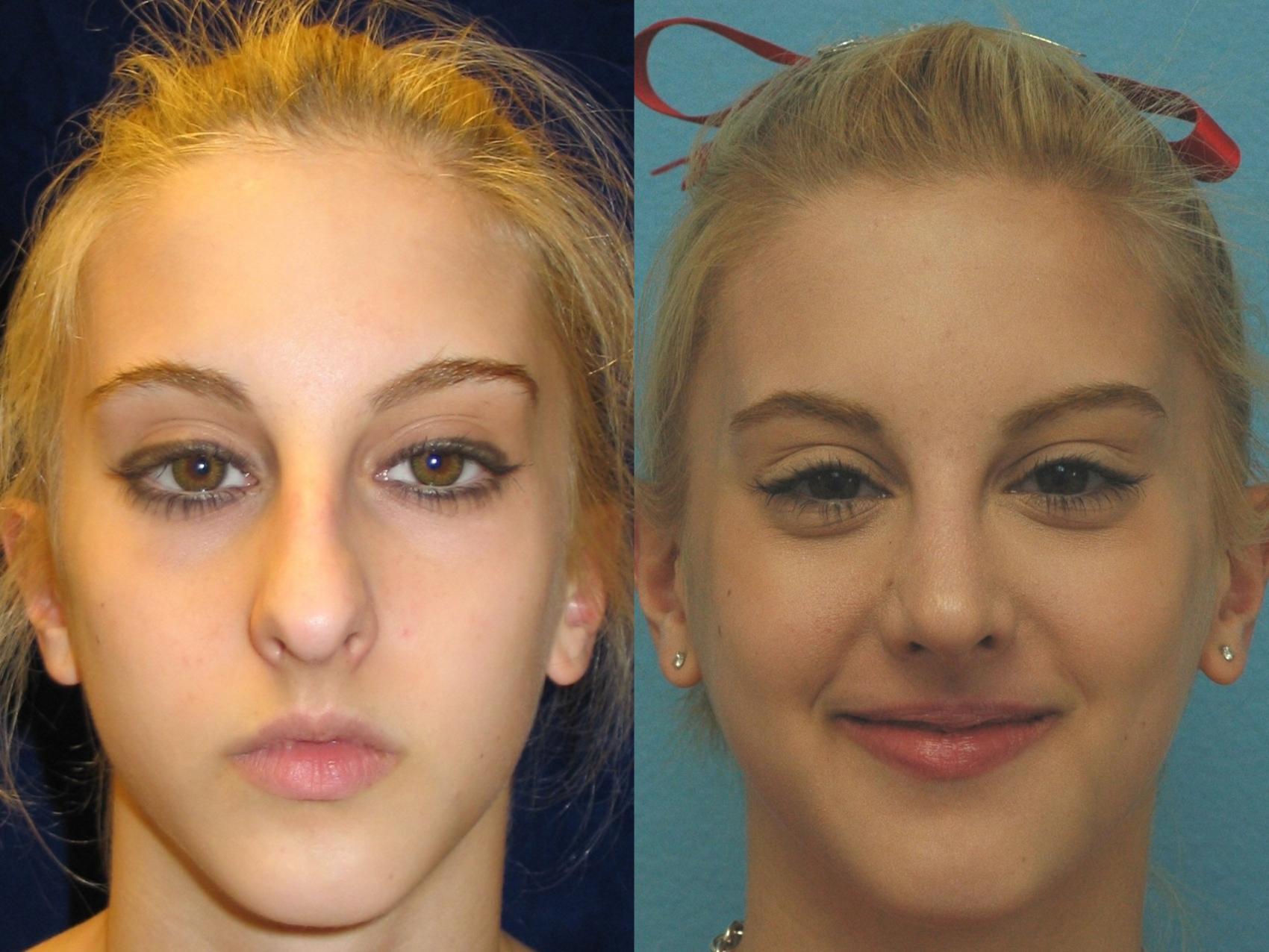 Before & After
Keep in mind that each patient is unique and your results may vary.
To determine if you're a good candidate for facial implant surgery and to learn more about the procedure, click the link below for the Kaiser Permanente Cosmetic Services center nearest you to request a consultation.
Facial Implants Locations