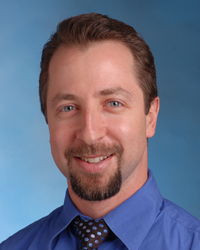 About Me
I am a dermatologic surgeon trained in Mohs Micrographic Surgery, cosmetic procedures, and general dermatology.
I think of myself as a native Californian, though I spent the first 12 months of my life in Missouri. I grew up in the Bay Area and went to U.C. Santa Cruz where I received a Bachelor of Arts in Biochemistry and Molecular biology. I then went to the other coast (NYC) where in addition to standard medical school training, I spent 6 years studying immunology and autoimmune diseases at Albert Einstein College of Medicine.
After receiving my PhD and MD I spent a year in internal medicine at Jacobi Medical Center then completed my dermatology residency at U.C. Davis. It was at U.C. Davis where I also trained in Procedural Dermatology studying Mohs Micrographic surgery, reconstructive dermatologic surgery, and cosmetic procedures.
Roles and Responsibilities
I take very seriously my role in providing my patients with the best information to make their decisions and in helping them explore their options. As importantly, my services as a surgeon and dermatologist are at your disposal to help you arrive at the best treatments available.
Professional Affiliations
American Academy of Dermatology
American Society for Dermatologic Surgery
My Colleagues
I enjoy working at Kaiser Permanente, because of the vast resources available to my patients. I feel fortunate to be able to work so closely with colleagues in dermatologic surgery, other surgery specialties, dermatology, medicine and pathology among others.
Medical Education
Albert Einstein College of Medicine of Yeshiva University, Bronx, NY
Residency
UC Davis Medical Center, Sacramento, CA
Fellowship
UC Davis School of Medicine, Davis, CA
Board Certification
Dermatology, American Board of Dermatology
Learn More