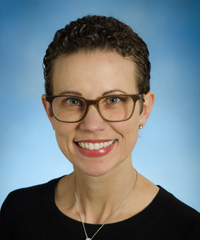 About Me
I am originally from Chicago, Illinois and have lived in the Midwest for most of my life. I was interested in medicine from a very young age and consider it the ultimate honor and privilege that I was able to fulfill my dream and become a physician
I attended the University of Illinois for my undergraduate work and studied cell and structural biology. I also did research in neuroscience and volunteered as an EMT during this time
I then moved to St. Louis to attend Washington University in St. Louis and stayed there for my residency. I helped organize a pilot program called SPOTS (sun protection outreach teaching for students) where we trained high school students to go into the elementary schools and counsel children about skin cancers and sun protection. I loved interacting with children and making a difference in their lives.
After my residency I moved back to my hometown of Chicago where I was part of a private practice dermatology group for seven years. I relocated the Bay Area to seek out a better quality of life for me and my family. Though I left the cold winters behind, I value a friendly, down-to-earth Midwestern attitude and hope I have brought that with me to sunny California.
I am so excited to join the amazing team of physicians at Kaiser Permanente. I believe in the well-rounded, comprehensive, preventative care that Kaiser Permanente has to offer, and their commitment to outstanding patient care and patient access is second to none.
Thank you for allowing me to be a part of your medical team. I look forward to providing you with timely, compassionate, and quality care.
Roles and Responsibilities
I devote 100% of my time to medical and surgical dermatology.
Family and Friends
My greatest joy in life is my family. My husband works for a solar energy company as a tax specialist, and we have three daughters. We are also lucky to have close family in the Bay area, and we value family dinners and outings with them as well.
Hobbies and interests
You can find us every weekend exploring the great outdoors of northern California. Our family loves to hike, and our girls are becoming quite adept at navigating trails and climbing slopes. We are thankful to live in a place which allows such great access to the outdoors more than just a few months per year.
Medical Education
Washington University School of Medicine, St. Louis, MO
Residency
Washington University Barnes Hospital, St. Louis, MO
Board Certification
Dermatology, American Board of Dermatology
Learn More