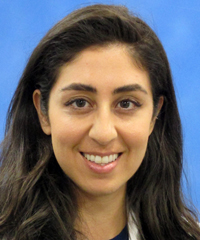 Lila Jazayeri, MD
Job Title
Plastic Surgeon
About Me
I am a California native who grew up passionate about helping my community and found in interest in medicine in college. I attended Stanford University for both medical school and residency in Plastic and Reconstructive Surgery. I then went to Memorial Sloan Kettering in New York for a fellowship in microsurgery where I focused on cancer reconstruction. I am interested in treating all problems within the field of plastic surgery. I have special training in cancer reconstruction and a particular interest in breast cancer and breast care. I offer both implant-based reconstruction and autologous reconstruction of the breast. My role as a reconstructive surgeon is to provide you with as many options as possible to help you make
the best decision for your cancer care.
I like to be part of the patient's journey whether it is in dealing with breast cancer, skin cancer, a hand problem or cosmetic surgery. Please feel free to reach out, ask questions, and work with me to create a great environment for your care and ultimately the best operative plan for you. I look forward to meeting you and your family.
Medical Education
Stanford University, Stanford, CA
Residency
Stanford Hospital and Clinics, Palo Alto, CA
Fellowship
Memorial Sloan – Kettering Cancer Center, New York, NY
Board Certification
Plastic Surgery, American Board of Plastic Surgery
Learn More