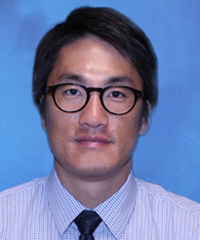 Sang-Rog Oh, MD
Job Title
Oculoplastic Surgeon
About Me
I was born in Seoul, Korea and moved to Hawaii at the age of six. After spending parts of my youth in San Francisco and Los Angeles, I moved east to Baltimore and attended Johns Hopkins University. I remained in Baltimore for an additional four years for medical school at the Johns Hopkins University School of Medicine. I then completed my ophthalmology residency at Mount Sinai Medical Center in New York City. I returned to the west coast to continue my training at the University of California San Diego where I completed a two year fellowship in oculofacial plastic and reconstructive surgery. I joined The Permanente Medical Group in 2010 and am happy to be back in northern California.
Roles and Responsibilities
My practice encompasses oculofacial plastic and reconstructive surgery. My two years of fellowship training focused on reconstructive and cosmetic surgery of the face, eyelids, tear drainage system, and orbit (the area behind the eye). Those seeking cosmetic rejuvenation are encouraged to visit our multi-disciplinary cosmetic services program with which I am actively involved. My goals are to provide the highest level of reconstructive and cosmetic surgery while improving my patients' quality of life.
Medical Education
Johns Hopkins Hospital, Baltimore, MD
Residency
Mount Sinai Medical Center, New York, NY
Fellowship
Columbia University, New York, NY
UC San Diego Medical Center, San Diego, CA
Board Certification
Ophthalmology, American Board of Ophthalmology
Learn More