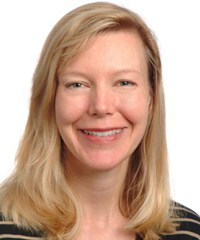 About Me
A Bay Area native, I was raised in Burlingame, California and attended Burlingame High School. As a child of two physicians, I was exposed to the medical setting at an early age. I received my BS in Biology at Stanford University in 1988 and went on to complete a Master's Degree in Microbiology in 1989, also at Stanford University. I met my mentor in dermatology during a summer visit to New York City. I then spent the next two summers studying melanoma and skin pathology with him at New York University School of Medicine.
I decided to attend medical school in New York City in order to pursue further studies at the Rockefeller Institute. I completed my medical degree at Cornell University Medical College in 1993. After four long winters, I happily returned to San Francisco and completed my internship at University of California San Francisco Medical Center in 1994. I then matched in dermatology to the residency program at University of California in San Diego. During residency, I was able to publish several articles and co-authored a dermatology text in the areas of pediatric dermatology and infectious diseases. I completed residency training in 1997.
Upon graduating from residency, I decided to stay in the San Diego area and went into private practice. In this setting, I was able to hone my skills in Mohs surgery, cosmetic procedures and general dermatology for two years. After this experience in private practice, I was drawn to Kaiser Permanente by the possibility of freeing myself from the business-related and administrative tasks of private practice and the opportunity to concentrate more directly on actual patient care. I worked at San Diego Kaiser Permanente for four years and was a partner of the Southern California Permanente Group until 2002. I then moved home to the Bay Area and joined Kaiser Santa Rosa
I became board certified in the American Academy of Dermatology in October 1997. I am very pleased with my practice at Santa Rosa, which combines cosmetic dermatology, dermatologic surgery , general dermatology and occupational dermatology.
Professional Affiliations
Member of the American Board of Dermatology.
Qualified Medical Examiner (QME), appointed by State of California, Division of Worker's Compensation
Associate Clinical Professor of Medicine, U.C. San Francisco School of Medicine- Dermatology
Hobbies and interests
Spending Time With Family, Cooking, Travel, Piano And Hiking.
I recently took up the piano after not having played for 25 years. I am enjoying the creative outlet this provides. I especially enjoy jazz and classical Spanish composers.
Medical Education
Cornell University School of Medicine, New York, NY
Residency
UC San Diego Medical Center, San Diego, CA
Board Certification
Dermatology, American Board of Dermatology
Learn More