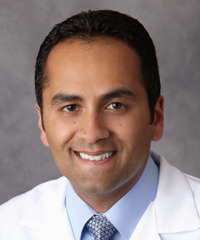 Chris Gold, MD
Job Title
Plastic Surgeon
About Me
Hello and welcome to my homepage.
I hope that you will find the information here useful.
I am originally from the Bay Area but completed most of my education and training in Southern California. After completing my Plastic Surgery Fellowship at UCLA, I moved back to Northern California to become a plastic surgeon for the Air Force at Travis Air Force Base.
Plastic and reconstructive surgery deals with the restoration of form and function that has been altered due to cancer, trauma, and the effects of aging. I enjoy all aspects of plastic surgery and decided to go down this path so that I could work with each patient individually, designing an operation tailored specifically to that patient's needs.
My philosophy of practice is to help you make the right informed decision regarding your plastic surgery. I look forward to meeting with you soon and hope to make every visit informative, comforting and worthwhile! Please feel free to contact our office if we can answer any questions for you.
Medical Education
David Geffen School of Medicine – UC Los Angeles, Los Angeles, CA
Residency
UC Los Angeles, Los Angeles, CA
Loma Linda University Medical Center, Loma Linda, CA
Keesler Medical Center, Keesler AFB, MS
Board Certification
General Surgery, American Board of Surgery
Plastic Surgery, American Board of Plastic Surgery
Learn More