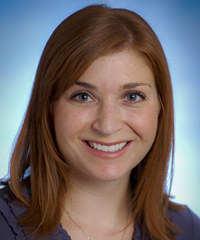 About Me
I first became interested in dermatology as a teenager when I was seen by a dermatologist for acne and eczema. I remember looking around the waiting room and seeing infants and elderly patients and thinking how nice it must be to have patients of all ages. From my own experiences, I know how much a skin condition can affect your life and self-esteem.
As I learned more about dermatology in medical school, I was surprised by the seemingly endless dermatologic conditions to learn about and also the surgical aspects of dermatology. I'm biased but I think the skin is the most interesting organ in the body. As a dermatologist, I enjoy the long-term relationships I am able to develop with my patients and the ability to make a difference in my patients' lives. I enjoy taking care of patients of all ages with a variety of skin conditions.
I am board certified in Dermatology and a fellow of the American Academy of Dermatology. I grew up in Santa Cruz, California and enjoy many of the outdoor activities that Northern California has to offer. I went to college at Brown University in Rhode Island and medical school at the University of Oklahoma. I completed my dermatology residency at UC Davis and am very happy to be back in the Bay Area with Kaiser Permanente.
I encourage everyone to take care of their skin! It sounds simple and it is, but unfortunately few people take the proper sun precautions every day. Wear protective clothing and sunscreen daily and make sure to reapply every two hours if you are being active outside. Everyone should take a look at their skin once a month and get to know your moles and 'spots' so you can easily recognize any changes. Please take a look at the useful links and resources on this page to learn more about your skin and some common skin conditions.
Professional Affiliations
Fellow of the American Academy of Dermatology
California Society for Dermatology and Dermatologic Surgeons
American Medical Associations
Alpha Omega Alpha Honor Society
Medical Education

University of Oklahoma College of Medicine, Oklahoma City, OK

Residency

UC Davis Medical Center, Sacramento, CA

Board Certification

Dermatology, American Board of Dermatology

Learn More