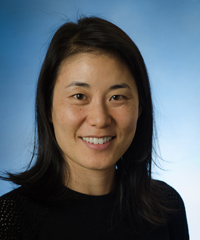 About Me
I grew up in Walnut Creek and Danville, was raised in the Kaiser Permanente system, and even volunteered at the Kaiser Permanente Walnut Creek hospital in high school. After attending Berkeley for college where I studied biology and education, I was a high school science teacher at a public school in San Francisco. My years of studying education and being an educator informed my interests in adolescents, underserved populations, and advocacy through education, which I have the privilege of doing everyday with my patients.
I attended UCSF for medical school and did my residency there as well. I then took a job at an academic center in New York, where in addition to seeing patients, I taught residents and medical students and did research in patient access to dermatologic care and dermatologists' prescribing practices before returning to the Bay Area in 2017. I also became involved in advocacy work, sitting on the Healthcare Finance Committee of the American Academy of Dermatology.
My interests within dermatology include adolescents, acne, complex medical dermatology, and procedural dermatology. Outside of work I enjoy cooking, traveling, running, gardening, and spending time with my husband and two daughters.
Professional Affiliations
Fellow, American Academy of Dermatology
Medical Education
UC San Francisco Medical Center, San Francisco, CA
Residency
UC San Francisco Medical Center, San Francisco, CA
Board Certification
Dermatology, American Board of Dermatology
Learn More