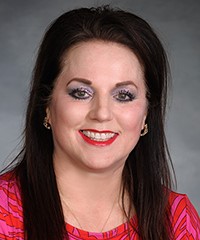 About Me
After more than a decade in pediatrics, I changed my focus to dermatology and aesthetic nursing in 1998. I managed a dermatology practice, developing policies and procedures, before changing my focus to aesthetic dermatology. I am a laser expert specialist and share my passion and skills as an instructor for professionals in other practices throughout Northern California.
I am known for my compassion and gentle touch, combined with my clinical expertise and artistic eye. I deliver highly personalized care to my clients. My goal is to improve my patient's self-esteem while providing them with safe care and real aesthetic results.
My Colleagues
I work side by side with Kaiser Permanente South Sacramento's Departments of Cosmetic Surgery, Dermatology and Plastic Surgery.
Family and Friends
My father was in the Air Force. I was born in Germany and spent the majority of my childhood in England and Florida before settling down in California.
Hobbies and interests
I love to travel, paint, cook gourmet food and spend time with my family and dog, Colt.