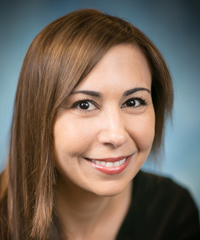 About Me
I was born and raised in the suburbs of Cleveland, Ohio in a town called Westlake which oddly enough is a few miles south of Lake Erie. From there, I moved to Chicago where I attended college at Northwestern University. While I always knew that I wanted to become a physician, I decided to major in history and international studies, in addition to completing my premedicine courses, to obtain a well-rounded education. I then attended medical school at the Medical College of Ohio where I quickly fell in love with the field of dermatology.
I completed my internship in internal medicine at St Luke's Roosevelt Hospital in New York City. From there, my husband and I moved to Western New York where I completed my residency training in Buffalo and Rochester. In residency, I saw a wide variety of patients at the Roswell Park Cancer Institute as well as the Women and Children's Hospital of Buffalo. I've also published multiple articles in the field of pediatric dermatology, as well as dermatalogic surgery, on unique skin conditions that I've treated.
While I did value my time in New York and Midwest, my husband and I decided we would prefer to live in fairer weather where we could enjoy our love of the outdoors year-round. This led us to the Bay Area for both career opportunities and to begin a new chapter in our lives.
I am the newest addition to the Dermatology Department at Kaiser Permanente Redwood City Medical Center and I feel very fortunate to be part of such a wonderful and talented team of physicians. Given my past experiences, I welcome patients of all ages . I am passionate about working closely with my patients to provide the best care possible.
Professional Affiliations
Fellow, American Academy of Dermatology
Member, Society of Pediatric Dermatology
Medical Education
University of Toledo School of Medicine, Toledo, OH
Residency
State University of New York at Buffalo School of Medicine, Buffalo, NY
University of Rochester, School of Medicine and Dentistry, Rochester, NY
Board Certification
Dermatology, American Board of Dermatology
Learn More