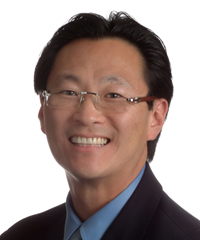 Edward Chang, MD
Job Title
Head and Neck Surgeon
About Me
I have had the pleasure of having inspirational role models during my years of training. Through that I realized the importance of being a teacher.
My past roles in the past included being an Assistant Professor in the Department of Otolaryngology/Head and Neck Surgery at New York-Presbyterian Medical Center (Columbia), where I was the Director of Facial Plastic Surgery Education.
Prior to that, I was the former Director of Facial Plastic Surgery at the University of South Florida (USF).
I continue to refine my knowledge and skills through teaching and having association with the American Academy of Facial Plastic and Reconstructive Surgery (AAFPRS). I am also a Fellow of the American College of Surgeons. My practices have been in Palo Alto CA, and recently in New York City.
I have traveled to Honduras as a visiting instructor in the department of plastic surgery. There, we have treated patients with facial maladies and have been involved in the training of Honduran physicians. I have organized and conducted multi-institutional courses in facial plastic surgery.
Because of the complex anatomy of the face, head, and neck and its visibility to all, I focus my practice on the surgical specialty of Otolaryngology /Head and Neck Surgery and the sub-specialty of Facial Plastic Surgery.
I am proud to have been able to join a fine group of physicians here at the Santa Rosa Medical Center, all of whom focus on excellent delivery of health care.
Roles and Responsibilities
I have several administrative roles in the medical center. I serve as Chief of Medical Education and the Assistant Chief of Head and Neck Surgery and Medical Legal Affairs.
Hobbies and interests
In my free time I enjoy snowboarding, mountain biking, motorcycling, photography and spending time with my family.
Medical Education
Columbia University College of Physicians and Surgeons, New York, NY
Residency
Columbia Presbyterian Medical Center, New York, NY
Fellowship
University of South Florida School of Medicine, Tampa, FL
Board Certification
Otolaryngology – Head and Neck Surg, American Board of Otolaryngology Head and Neck Sur
Facial Plastic and Reconstructive Surgery, American Board of Facial Plastic and Reconstructive Surgery
Learn More