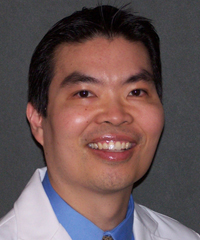 About Me
Welcome to my web page!
Please take a moment to acquaint yourself with the links that are available through this website. As part of the Kaiser Permanente team, I strive to help my patients to achieve their full health potential and to develop skills for a healthy lifestyle. I am a believer in preventive health and in helping patient learn healthy practices. Through the links on this collective website I hope you will find resources that will help you address many common questions about skin health and prepare you to take steps toward greater preventive care. In addition, the links will help you connect with another website, www.kp.org, where additional resources such as pharmacy, laboratory, and supportive services information, phone numbers, addresses, and hours are available.
It is exciting to be part of a health care system where the use of technology has provided easier access to care and provides patients with information that is often just fingertips away. As with most websites, information and new features may continually be added, so feel free to check back periodically to see what is the newest.
My hope is that together, we can work on finding personalized plans that are best suited for each individual and each family.
Family and Friends
Having lived in California for many years, I enjoy all that this beautiful region has to offer. In my free time, I enjoy spending time outdoors, hiking, exercising, and gardening.
Hobbies and interests
Hiking, jogging, swimming, cycling, music, art, and gardening.
Medical Education
University of Washington School of Medicine, Seattle, WA
Residency
UC Davis Medical Center, Sacramento, CA
Fellowship
Propath Fellowship Program Office, Dallas, TX
Board Certification
Dermatology, American Board of Dermatology
Dermatopathology, American Board of Dermatology
Learn More