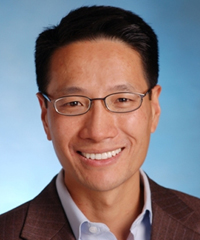 Hop Le, MD
Job Title
Plastic Surgeon
About Me
Plastic surgery is a broad and fascinating field of Medicine. It requires technical precision, attention to detail, aesthetic awareness, and intellectual curiosity. Plastic surgeons are specialty trained in the care of complex wounds, breast reconstruction, hand surgery, cosmetic surgery, pediatric craniofacial anomalies, and burn care. It is practiced throughout the world and can be helpful for practically anyone. These are some of the reasons why I enjoy being a plastic surgeon, and I am proud to provide these services to Kaiser Permanente patients.
I was born in Vietnam, but emigrated to the United States after the fall of Saigon in 1975. I was fortunate enough to grow up in the Bay Area. I attended college at Yale University, where I graduated magna cum laude in neurobiology, and returned to San Francisco for both medical school and residency in general and plastic surgery at UCSF. My wife is also a Kaiser physician, and we are proud parents of two children, who were born at Kaiser.
My family and I recently returned from a surgical fellowship abroad, where I performed craniofacial and cosmetic surgery in both Paris, France and Shanghai, China with some of the world's experts. I am eager to bring the most up-to-date experience from home and abroad to provide you with the best care possible.
Professional Affiliations
American Society of Plastic Surgery
American Society of Surgery
California Society of Plastic Surgery
International Society of Aesthetic Surgery
American Cleft Palate-Craniofacial Association
Medical Education
UC San Francisco, San Francisco, CA
Residency
UC San Francisco, San Francisco, CA
Fellowship
Hopital Necker – Enfants Malades, Paris, France
UC San Francisco, San Francisco, CA
Board Certification
Plastic Surgery, American Board of Plastic Surgery
Learn More