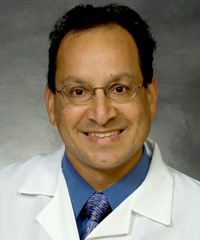 About Me
Growing up in Northern British Columbia, I traveled to enroll at The University of British Columbia in Vancouver, BC for undergraduate and medical school. I practiced for several years in family and emergency medicine before returning for further medical training at Dalhousie University (Halifax, Nova Scotia) to complete full residencies in internal medicine and dermatology.
I moved to California and joined Kaiser Permanente in 2003, as I was drawn to its integrated model of managed healthcare, collaboration between different medical specialties, and its focus on disease prevention and health promotion. Since that time, we have increasingly incorporated technology to help you better manage your medical records, allow you easier access to your medical providers (through secure email services), review medical records, book appointments, check preventative health reminders and even reorder prescriptions!
Our dermatology department is active in telemedicine, offering rapid access dermatologic advice directly to other physicians, allowing them to diagnose faster and triage our members more accurately and efficiently. This service and convenience dramatically enhances recovery time for skin conditions.
My practice can be described as medical-surgical and cosmetic dermatology; it stems from my extensive training in dermatology and internal medicine and love of treating conditions of the hair, skin and nails. I have a special interest in complex dermatological conditions such as severe psoriasis, eczema, connective tissue diseases, bullous diseases, infectious diseases, drug reactions and skin cancer.
If you have any cosmetic concerns, I have been performing procedures with botulinum toxin, to relax facial muscles and lines, various hyaluronic acid fillers, that treats resting facial lines and restore the fullness of your youth, and cosmetic surgery for unwanted moles, cysts or other benign growths. At South Sacramento, we provide a wide range of cosmetic services including esthetician consultations, selective skin care products, microdermabrasion, chemical peels, and Obagi. We also offer laser treatment for removal of unwanted hair and vascular lesions, skin tightening without surgery (Fraxel), IPL photo-rejuvenation of your skin, removal of freckles and age spots, and undoing other sun damage to revitalize your skin.
I keep up-to-date with the latest developments and procedures in my field by attending professional conferences, reading current medical journals and attending local meetings with dermatologists in the community.
Roles and Responsibilities
I am a full-time, board-certified dermatologist and also serve as the dermatology residency program director at South Sacramento. In addition, I am an Associate Clinical Professor of the Department of Dermatology at UC Davis and actively involved in medical education of students and residents in training. I serve on several committees at Kaiser Permanente, providing expertise on quality management and pharmacy therapeutics.
I strive to deliver excellent care to each and every one of my patients by providing thorough, evidence-based, compassionate care and I welcome the privilege to develop long-term relationships with many of you. You will find that I enjoy educating you on your dermatologic condition and will work closely with you to alleviate any detrimental impact that it may be having on you.
Awards
Sacramento Magazine's Top Doctors List, 2018
Professional Affiliations
Fellow, American Academy of Dermatology
Fellow, Royal College of Physicians and Surgeons of Canada
Member, American Society of Dermatologic Surgery
Member, Sacramento Valley Dermatologic Society
Member, Sierra Sacramento Valley Medical Society
Member, Canadian Dermatology Association
My Staff
The dermatology staff includes an extremely dedicated and professional group of cashier receptionists, medical assistants, physician assistants, and nurses who continually strive to better the experience of our patients.
My Colleagues
My partners and I collaborate closely. We discuss challenging cases and meet regularly to discuss patient care plans. If I'm on vacation or at a meeting, my partners are well informed of any patients who need to be followed in my absence.
I take pride in the dermatology department at South Sacramento. I know that my colleagues also feel the same way and we will provide you and your family with the best possible health care.
Family and Friends
I enjoy living in California and cherish all that it has to offer with its wonderful climate, natural beauty and warm people of diverse backgrounds. I live in Elk Grove with my wife and children.
Hobbies and interests
My hobbies include golfing, playing tennis, skiing, photography, computers and traveling.
Medical Education
University of British Columbia School of Medicine, Vancouver, Canada
Residency
Dalhousie University, Halifax, NS, Canada
Dalhousie University, Halifax, NS, Canada
Board Certification
Dermatology, American Board of Dermatology
Learn More