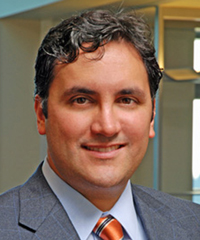 Jesus Garcia, MD
Job Title
Plastic Surgeon
About Me
I am a plastic and reconstructive surgeon. I joined the Department of Plastic Surgery in July of 2007. Our specialty deals with the restoration of form and function that has been altered due to cancer, trauma, and the effects of aging.
Professional Affiliations
California Society of Plastic Surgeons
American Society of Plastic Surgeons
My Staff
Medical Assistant: Joseph Peralta
My Colleagues
Dr. Kenneth Phillips & Dr. A. Ronald Vento
Family and Friends
I am fluent in Spanish.
Medical Education
Harvard Medical School, Boston, MA
Residency
Brigham and Womens Hospital, Boston, MA
Board Certification
Plastic Surgery, American Board of Plastic Surgery
Learn More