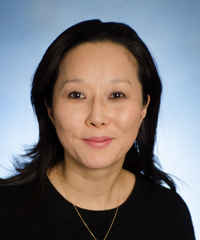 About Me
My family is from the Bay Area, but right after graduating from UC Berkeley, I headed to New York. For the next few years, I fell in love with the city and completed medical school in 2005 from New York University. After my dermatology residency, I returned to New York City to complete a fellowship in dermatopathology. I finally returned to the Bay Area to be near my family once again. It's very nice to be back after so many years of travels and experiences.
I feel fortunate to be in a profession where I am constantly challenged and have the opportunity to learn something new every day. This is one of the reasons why I chose medicine for my lifelong career. It has been a long training, but I enjoyed the process and each step of getting here. The mentors, colleagues, and friends I've met along the way have made this long road worthwhile and fun.
I am board certified in dermatology and dermatopathology. I enjoy seeing patients with skin problems and analyzing their skin biopsies. This gives me unique perspectives when treating my patients. I believe that it makes me a better physician overall.
Kaiser Permanente is a great place to treat patients because of its multi-disciplinary approach. I also like the focus on disease prevention, which makes the patients healthy and keeps the cost of health care down in the long run.
I believe that the patient should be involved as much as possible in his or her medical care. It is my job to educate and guide the patient. It is truly a partnership, which requires great interaction and trust. It is my goal to establish this partnership with all my patients.
Medical Education
New York University School of Medicine, New York, NY
Residency
Case Western Reserve University School of Medicine, Cleveland, OH
Fellowship
Memorial Sloan – Kettering Cancer Center, New York, NY
Board Certification
Dermatology, American Board of Dermatology
Dermatopathology, American Board of Dermatology
Learn More