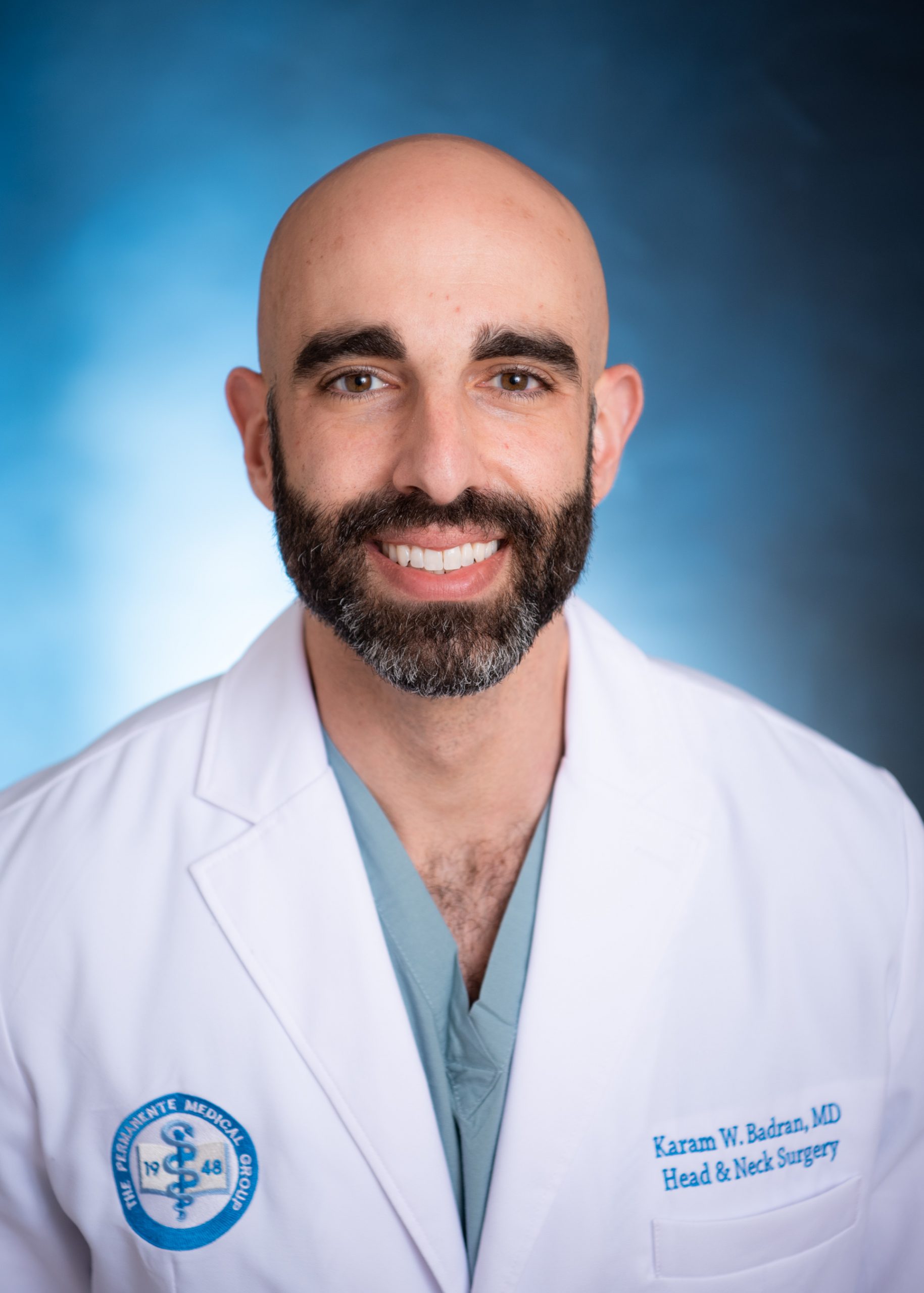 Karam Badran, MD
Job Title
Head and Neck Surgeon
About Me
Having grown up in the Bay Area it is an honor and privilege to contribute to the health and wellbeing of our community.

My path to Otolaryngology – Head and Neck Surgery was driven by the intimacy of our senses on quality of life; the sense of smell, taste, touch, site, and hearing are all encompassed within the head and neck.

During my training at UCLA, I was fascinated by the personal satisfaction and empowerment that patients experience following cosmetic and reconstructive facial surgery. For these reasons, I decided to pursue advanced fellowship training in Facial Plastic & Reconstructive Surgery at UCSF with Drs. Daniel Knott and Rahul Seth.

My clinical interests span the breadth of Otolaryngology including reconstructive cutaneous and maxillofacial surgery, rhinoplasty, and facial aesthetic surgery. I am very fortunate to be a part of two Kaiser Permanente families (South San Francisco and San Francisco) and am proud of the outstanding longitudinal, sub-specialty, and patient-centered care delivered by KP.

While not working, I enjoy cycling, rowing, and being outdoors.
My Training, Certifications and Licensing
Medical Education
UC Irvine College of Medicine, Irvine, CA
Residency
UC Los Angeles Department of Medicine, Los Angeles, CA