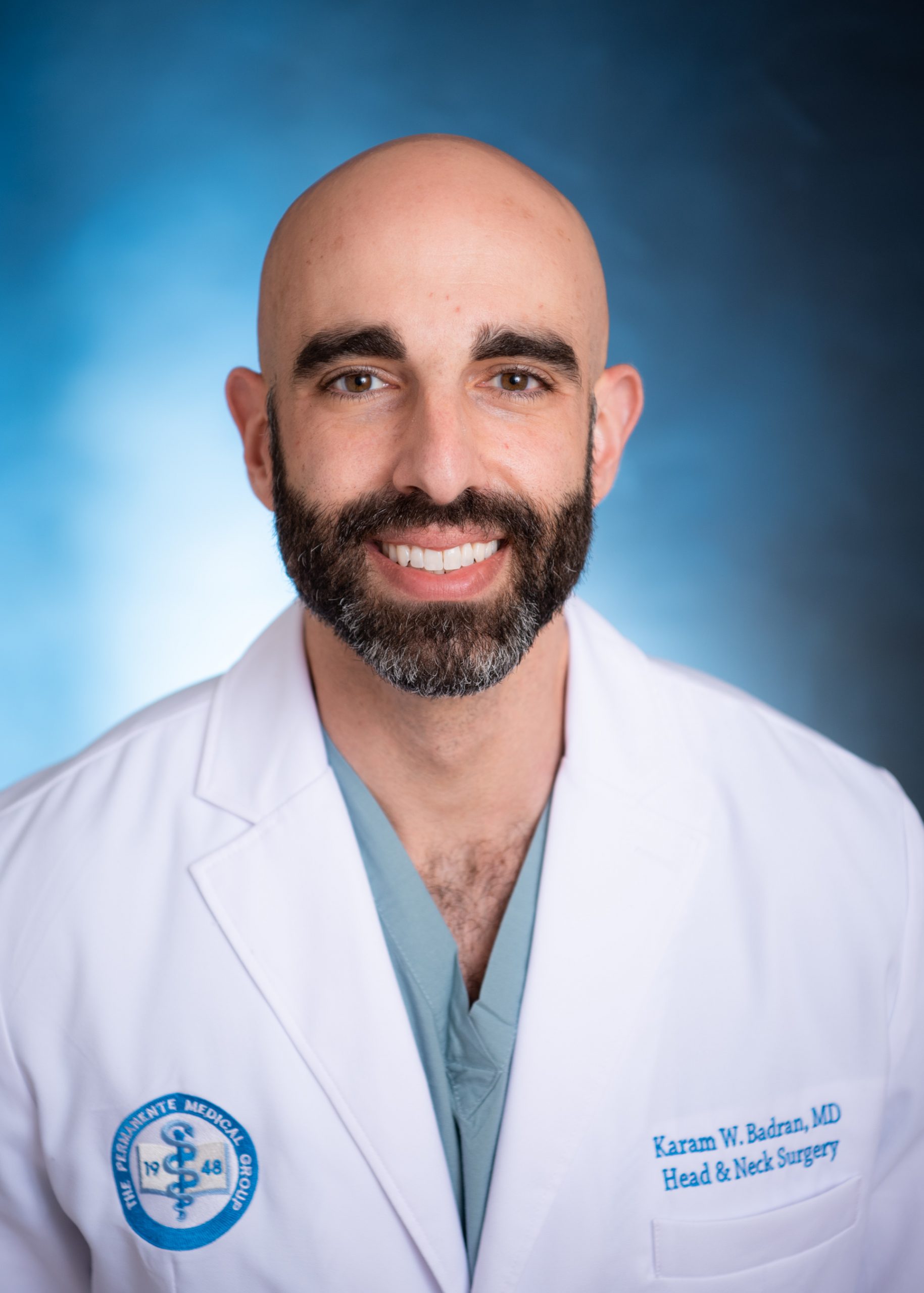 Karam Badran, MD
Job Title
Head and Neck Surgeon
About Me
Having grown up in the SF Bay Area I am proud to provide expert care in facial plastic and reconstructive surgery as well as otolaryngology.
I am fortunate to have completed all of my training within the University of California. I graduated from UC San Diego (Muir college) with honors and athletic accolades. I then earned my medical degree from UC Irvine with a distinction in research and inducted to the AOA honor society. Thereafter, I completed a five-year surgical residency at UCLA in otolaryngology-head and neck surgery and completed further subspecialty training in facial plastic and reconstructive surgery at UCSF. My desire to improve patient satisfaction, optimize surgical techniques, and advance patient outcomes have resulted in over 40 surgical research publications in and over 100 presentations internationally.
Roles and Responsibilities
As a fellowship-trained facial plastic and reconstructive surgeon, I maintain a practice in comprehensive otolaryngology through the head and neck surgery department; with a focus on rhinoplasty, facial reconstruction following skin cancer and mohs surgery, craniofacial trauma, and the treatment of facial paralysis. Through our Cosmetic Services/Facial Plastic Surgery Division, (www.kpcosmeticservices.com) I offer a wide variety of facial aesthetic and rejuvenation procedures with an individualistic patient-centered philosophy.
My Staff
Our staff are wonderful! The secretaries, medical assistants, and nurses are attentive, professional, and friendly. They are one of the greatest assets to our department.
My Colleagues
The physicians in both the head and neck surgery and cosmetic services department are fantastic to work with and provide excellent, caring, compassionate, and individualized patient care. I consider many of these physicians my closest friends.
Hobbies and Interests
I enjoy cycling, basketball, rowing, and being outdoors.
My Training, Certifications and Licensing
Medical Education
UC Irvine College of Medicine, Irvine, CA
Residency
UC Los Angeles Department of Medicine, Los Angeles, CA
Fellowship
UC San Francisco, San Francisco, CA
Professional Affiliations
American Academy of Facial Plastic and Reconstructive Surgery
American Academy of Otolaryngology – Head and Neck Surgery
AO Craniomaxillofacial Surgery
Karam Badran, MD's Before and After Photos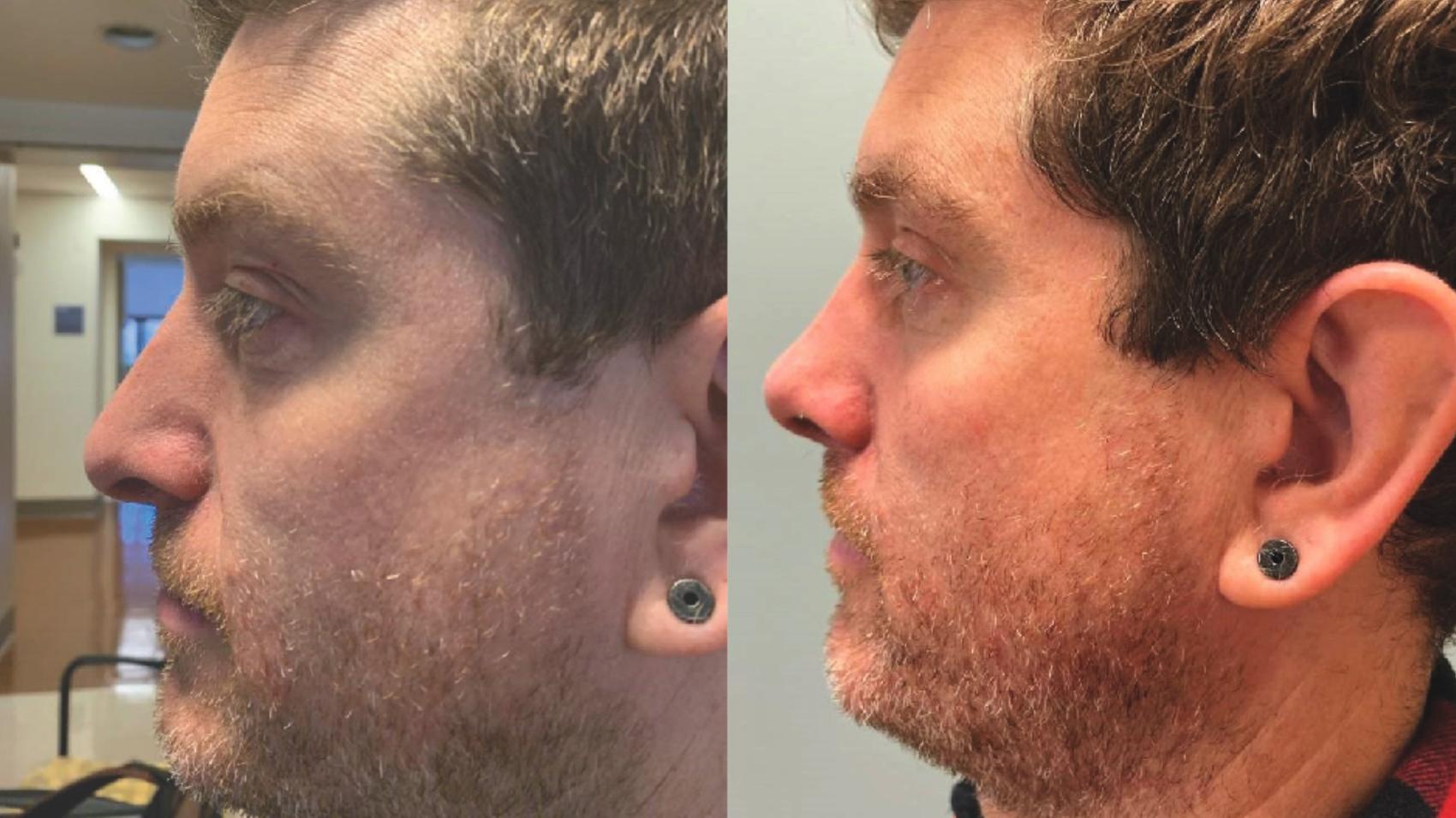 Before & After
Case #319
Happy patient who underwent a septorhinoplasty with tip refinement.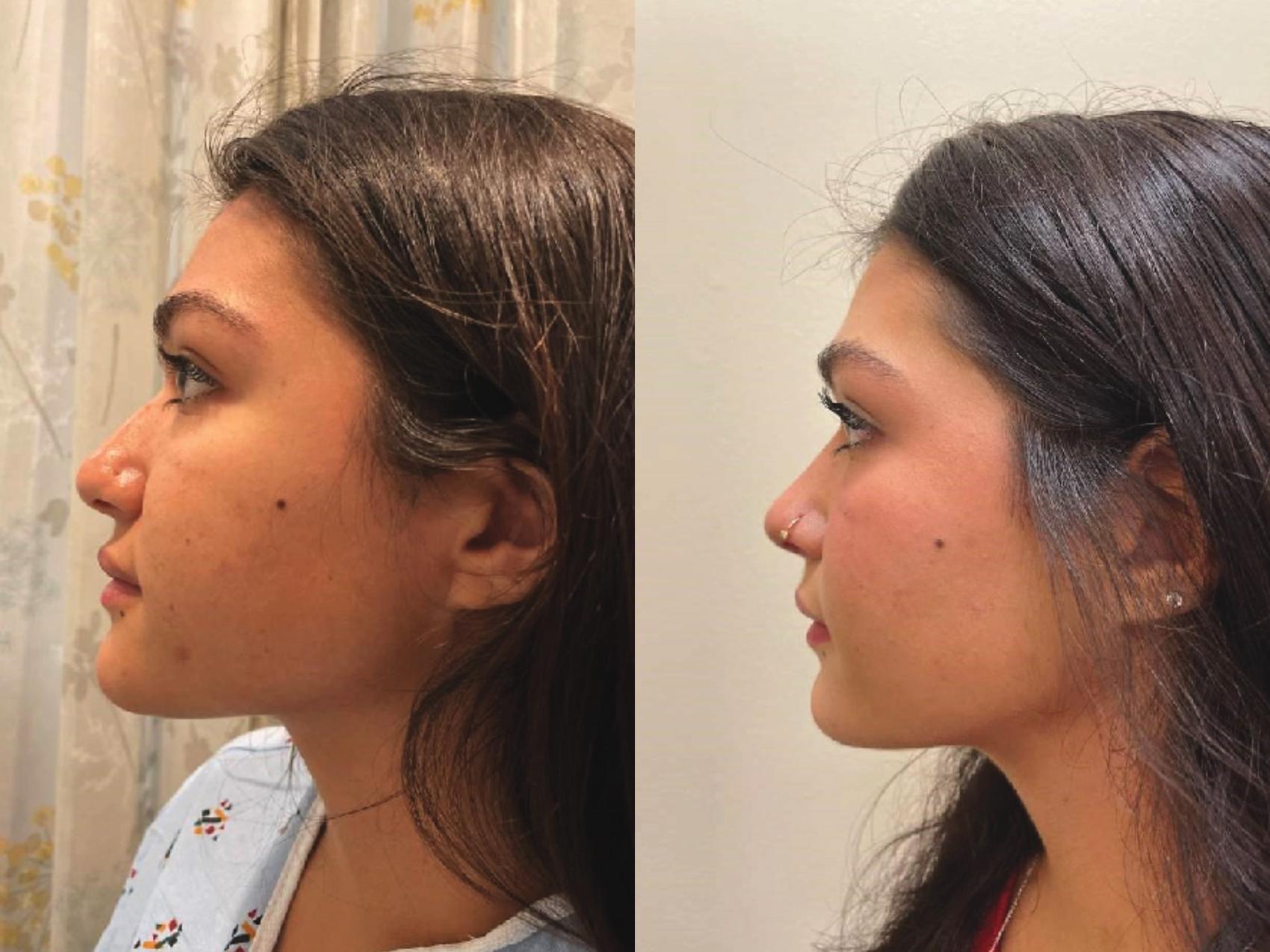 Before & After
Case #320
Before and after cosmetic and functional rhinoplasty. This patient desired a more refined nasal dorsum and tip.
Keep in mind that each patient is unique and your results may vary.