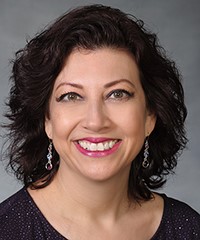 About Me
I graduated from Frederico Beauty College with my esthetician license in 1993 and happily joined the Kaiser Permanente South Sacramento's Department of Dermatology in 2001.
Roles and Responsibilities
One of my roles and responsibilities is helping others look and feel their best every day. I specialize in treating aging, sun damaged, problematic and acne-prone skin. I enjoy educating clients on ways to help correct, protect, and maintain healthy, vibrant skin at any age. I customize a treatment plan and at-home skin regimen to optimize treatment results and overall skin health.
My Colleagues
I work side by side with Kaiser Permanente South Sacramento's Departments of Cosmetic Surgery, Plastic Surgery, and Dermatology.