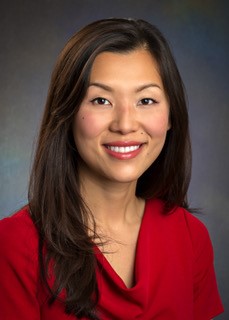 About Me
I grew up in China and moved to the U.S. in middle school. After living in Louisiana and Ohio, I attended Harvard College, where I studied neurobiology. I received my medical degree from the Yale School of Medicine and then completed my residency at the Harvard Combined Dermatology Residency Program. I joined the faculty at Harvard Medical School and practiced within a large academic dermatology department, where I treated patients with all ranges of dermatologic conditions. I also have a special interest in cosmetic dermatology, and I am honored to be part of a field that plays a role in prevention and treatment of disease, as well as providing services that help patients feel and look their best.
I am very happy that the next step of my journey took me to the sunny state of California with my family. Kaiser Permanente's emphasis on quality and comprehensive care of patients aligns very well with my personal approach to medicine. Building strong relationships with patients based on trust and respect is my top priority. I look forward to providing top-notch, integrated and compassionate care as part of the Kaiser Permanente team.
Began Practice: 2017
Joined Kaiser Permanente: 2021
Training, Certifications and Licensing
Medical Education
Yale School of Medicine, New Haven, CT
Internship
Beth Israel Deaconess Medical Center, Boston, MA
Professional Affiliations
Fellow, American Academy of Dermatology
Hobbies and interests
Outside of work, I enjoy spending time with my husband and son, exploring all that the Bay Area has to offer. I am an avid baker with two eager sous-chefs at home to help taste-test my desserts. I love listening to audiobooks, which makes commuting much more fun. To stay healthy, I love yoga, spinning and running around with my son and dog.