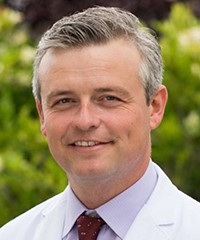 Kyle Belek, MD
Job Title
Plastic Surgeon
About Me
With the exception of a brief period when I entertained archaeology as a profession (think Indiana Jones years) I have always known that I wanted to be a doctor. Despite moving to many different cities in many different states over the years, that dream never wavered. With an initial interest in general medicine to an updated one in cardiac surgery and finally, based on a few different people and a few different clinical situations, I chose plastic surgery. Throughout my travels around our great country I have found that we are all very similar. Despite the differences we have from afar, when we sit down and take the time to talk to each other we are all very much alike. I have found this to be true no matter where I live or with whom I speak. This is what is so striking and so special about my career. I have the opportunity to help people of all different backgrounds and with all sorts of concerns. Whether you are going through a health crisis or simply have something about you that you would like corrected, I hope that you will find me to be open and approachable. Welcome to my practice!
Professional Affiliations
Diplomate, American Board of Plastic Surgery
Member Surgeon, American Society of Plastic Surgeons
Fellow, American College of Surgeons
Family and Friends
I am married to a smart and beautiful woman, Ann Mary Belek, who happens to be a Rheumatologist here at Kaiser Permanente. We have three amazing children with whom we spend nearly all of our time. We are grateful to have my immediate family nearby as well.
Hobbies and interests
I enjoy exercising, writing and otherwise constantly trying to find ways to explore my creative side.
Medical Education
University of Kentucky, Lexington, KY
Internship
Tulane University Medical Center, New Orleans, LA