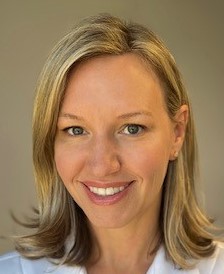 About Me:
I have dual degrees with a background in Science and Art. With a Bachelor of Science in Nursing from Mount Saint Mary's University and a Bachelor of Fine Arts and Communication from Loyola Marymount, I love to combine the arts and sciences in my profession. I've worked in Aesthetic Medicine for over 15 years, and I have been in Cosmetic Dermatology at Kaiser for over 7 years. While spending the last 15 years working under Plastic Surgeons and Dermatologists across the Bay Area—I have honed my skills as an Aesthetic Nurse Specialist and am passionate about my work in this field.
Certifications:
I am certified in a wide range of non-surgical aesthetic procedures such as Neuromodulators, Dermal Fillers, Sculptra, Kybella, Microneedling, RF Microneedling, Laser Hair Removal, IPL Photo Facial, V-beam Laser, PRP Facial Rejuvenation, Non-Ablative Fraxil, PDO threads and Skin Tightening.
My passion is in educating patients on how they can reach their skincare goals. I love providing treatments that enhance one's natural beauty. I feel so grateful when my patients are happy after their treatments, and I can see their confidence and self-esteem soar.
Family and Friends:
My time away from work is spent with my husband and two young boys. I love being a mother and watching them grow daily. I continue to learn a lot about myself through raising them. Together we enjoy sports, music and art. I also enjoy getting outside with my family and friends by going on long walks, picnicking at parks or beaches, and finding new trails to hike
Hobbies and Interests:
I love reading, walking, Pilates, Photography, music, film, and art. I love anything wellness, whether it be trying out science-based skin care products, Whole30 eating, or powdered greens for my water. I love learning new ways to take care of my body and mind.