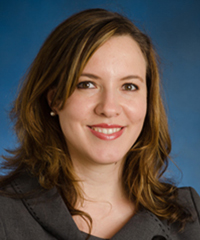 About Me
Hello! Thank you for visiting my physician homepage. I hope I can answer some of your questions here.
Dermatology is a very interesting field of medicine that I enjoy practicing every day. I hope that my enthusiasm for my profession helps my patients have a rewarding visit with me. I enjoy treating patients of all ages with a variety of skin conditions. I also perform surgery for treatment of skin cancers and some non-cancerous skin lesions. Practicing dermatology also allows me to form long-term relationships with my patients by treating their skin problems, both new and old.
I joined The Permanente Medical Group (TMPG) in 2011. I am board certified in Dermatology and am a Fellow of the American Academy of Dermatology. I went to UCLA for college and then UC Davis for medical school. I also completed my dermatology residency at UC Davis. I spent much of my childhood in the Bay Area and, after a long time away, I am very happy to call it my home once again.
Kaiser Permanente is a wonderful place to be your doctor because I am able to communicate quickly and efficiently with all members of your health care team. This helps us stay informed about your health care needs so that we may provide you the best care. In addition, with kp.org, I am able to share information easily with you.
While a good relationship with your health care providers is important, it is also necessary to take care of your own body, including your skin! I recommend wearing protective clothing and sunscreen of at least SPF 30 every day on all areas of your body that will be exposed to the sun. If you will be out enjoying the California sun, I strongly recommend reapplying sunscreen every 2 hours, no matter what number SPF is on the bottle. Also, try to get to know your own skin. Look carefully at all areas once every month so that you will be able to "spot" a new or changing spot. There are useful links on this webpage that will help you learn more about your skin and how to take care of it.
Professional Affiliations
Fellow of the American Academy of Dermatology
American Society for Dermatologic Surgery
American Medical Association
Alpha Omega Alpha Honor Medical Society
Medical Education
UC Davis School of Medicine, Davis, CA
Residency
UC Davis Medical Center, Sacramento, CA
Board Certification
Dermatology, American Board of Dermatology
Learn More