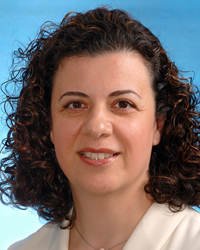 About Me
I love my profession. It feels great to give care to patients who really need it. I'm glad to be with Kaiser Permanente because we offer a variety of specialty care services, so as doctors we can better coordinate care for our patients.
I am a member of the following professional organizations: the American Academy of Dermatology and the American Society of Dermatological Surgery. I have a clinical interest in skin cancer and cosmetic surgery.
What You Can Expect From Me
Before undergoing surgery, you will have a consultation to have your situation reviewed. My specialty is Mohs and other surgeries that address dermatology issues. During a consultation, I will ask you questions about your condition, your medical history, and review any medications you might be on. It helps to bring me a list of your medications (including herbal supplements and over the counter medications). After I do this review, we discuss your treatment options.
On a personal note, when I'm not at work I enjoy spending time with my husband and son. I also enjoy traveling and swimming.
Medical Education
Hacettepe Universitesi Faculty of Medicine, Ankara, Turkey
Residency
Detroit Medical Center, Detroit, MI
Fellowship
University of British Columbia Faculty of Medicine, Vancouver, BC, Canada
University of Toronto Faculty of Medicine, Toronto, ON, Canada
Duke University Medical Center, Durham, NC
Board Certification
Dermatology, American Board of Dermatology
Learn More