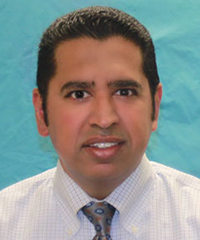 Sukhjit Johl, MD
Job Title
Oculoplastic Surgeon
About Me
I am originally from Yuba City, but spent much of my early adult life in Southern California. I was an undergraduate at UCLA. I received my medical degree from the David Geffen School of Medicine at UCLA. I completed my internship at Harbor-UCLA Medical Center in Torrance, CA and my residency at the Jules Stein Eye Institute, University of California, Los Angeles School of Medicine. You get the idea… I had a tough time leaving Los Angeles; needless to say, I am a UCLA Bruins fan. I did leave Southern California to complete my fellowship in Oculofacial Plastic, Reconstructive, and Orbit Surgery at the Midwest Eye Institute/Indiana University School of Medicine in Indianapolis, Indiana. I joined the Permanente Medical Group in 2001 and am happy to be back in Northern California.
Roles and Responsibilities
My practice is limited to oculofacial plastic and orbit surgery. Understandably, most people have never heard of this subspecialty. After finishing an internship and ophthalmology residency, I completed an additional two years of advanced fellowship training to specialize in reconstructive and cosmetic surgery of the face, especially the areas around the eyes. This includes the eyebrows and forehead, the eyelids, the surrounding face, the orbits ("eye socket"), and the tear production and drainage systems. Problems in these areas can result from conditions present at birth as well as from aging changes, injury, infection, or tumors. Medical conditions can also affect these areas, as with thyroid eye disease. Other people may be more concerned about the cosmetic effects aging and gravity have had on these structures. Although Kaiser does not cover the cost of cosmetic surgery, we do have an unique multidisciplinary Cosmetic Services program with which I am actively involved.
I see patients only on referral from other doctors, usually your comprehensive ophthalmologist. You do not need a referral for a cosmetic consultation; please call our Cosmetic Center at 916-973-6100 to arrange a visit.
Professional Affiliations
Fellow, American Society of Ophthalmic Plastic and Reconstructive Surgery (ASOPRS)
Fellow, American Academy of Ophthalmology
Diplomate, American Board of Ophthalmology
My Staff
I am fortunate to work with some very good people. My clinic assistant, Tasha, can be reached at 614-4323. Questions regarding surgery scheduling and dates can be directed to Lisa, our surgery scheduler, at 614-4320.
My Colleagues
I am very proud of our department and am honored to work with some outstanding ophthalmologists. Because of my subspecialty, I also get the chance to work with colleagues in multiple specialties in our medical centers in Sacramento, Roseville, South Sacramento, and throughout the Northern California region. I am proud not only of the care we provide, but also how we provide it.
Medical Education
UC Los Angeles, School of Medicine, Los Angeles, CA
Residency
UC Los Angeles Medical Center, Los Angeles, CA
Fellowship
Indiana University Medical Center, Indianapolis, IN
Board Certification
Ophthalmology, American Board of Ophthalmology
Learn More