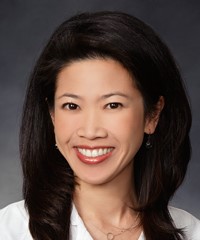 About Me
As a Mohs surgeon and dermatologist, I specialize in the evaluation and treatment of conditions that affect the skin, hair, nails, and mucous membranes. I have a special interest in micrographic surgery and reconstruction in the treatment of skin cancers, as well as procedural dermatology.I came to Kaiser Permanente in 2011 after completing an accredited Mohs surgery/procedural dermatology fellowship with Dr. Heidi B. Donnelly, who remains a mentor and a dear friend.  I did my dermatology residency at Northwestern University School of Medicine in Chicago, IL, where I served as chief resident in my final year. Prior to my specialty training, I received my undergraduate degree from UCLA, master's from Yale University, medical degree from UC San Diego, and completed my medicine internship at UCLA/Greater Los Angeles VA Hospital.I am a big believer in continuing education and strive to be on the forefront of dermatology and Mohs surgery.  Being on clinical faculty at the UC Davis Department of Dermatology has allowed me to teach and interact weekly with dermatology residents, who are some of the most talented and accomplished physicians in the nation. My mission is to continue to train these young leaders in dermatology through compassionate, cutting-edge, and outstanding patient care and help foster their personal growth, career development, and lifelong learning.
Awards
Sacramento Magazine's Top Doctors List – 2016, 2017, 2018
Professional Affiliations
Volunteer Clinical Faculty, UC Davis Department of Dermatology
Fellow, American Academy of Dermatology (AAD)
Fellow, American College of Mohs Surgery (ACMS)
Fellow, American Society for Dermatologic Surgery (ASDS)
Member, Women's Dermatologic Society (WDS)
Member, Sierra Sacramento Valley Medical Society (SSVMS)
Hobbies and interests
We love taking advantage of beautiful outdoors and enjoy skiing, hiking, and biking. I also love to cook and nothing beats dining alfresco in the backyard on a warm Sacramento summer night!
Medical Education
UC San Diego School of Medicine, La Jolla, CA
Internship
Veterans Affairs Greater Los Angeles Healthcare System, Los Angeles, CA