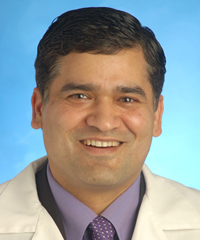 About Me
I am a member of this very well established dermatology department in Fremont, that has been awarded top honors year after year for providing excellent care to its patients. I am very proud to be a part of this group and hope to provide you with a similar level of service. Please let me know if there are things we can do as a department to make your appointment more pleasant and useful.
Although I enjoy medical dermatology immensely, having trained as an Engineer, I also have a special interest in the field of Lasers and Cosmetic Dermatology. I have been involved in several studies and have presented on these topics at local and national meetings.
Please let me know if I can be of any service to you or your family members for laser treatment for rosacea, wrinkles, brown spots, birthmarks, acne scars and improvement of facial wrinkles with Botox, facial fillers such as Restylane, Juvederm, Radiesse.
These days there are several non-invasive or minimally invasive options to make us look as good as we feel. With the comprehensive medical and cosmetic services provided by the highly trained medical staff at Kaiser Permanente – you can feel healthy both inside and outside and "Thrive". Please click on the "Cosmetic Services" tab in the Quick Link section to learn more about the services provided and some before and after pictures from our photo-gallery.
Roles and Responsibilities
My practice is approximately 70% dermatology and 30% cosmetic dermatology and laser surgery.
Professional Affiliations
Fellow, American Academy of Dermatology
Member, American Society for Laser Medicine and Surgery
Vice President, American Association of Physicians of Indian Origin
Member, Alpha Omega Alpha Honor Medical Society
My Staff
The front desk staff, medical assistants, and nurses in the Department of Dermatology are all very experienced and dedicated to working together as a team to provide you with the best visit experience.
My Colleagues
My colleagues and I work together as a group. Sometimes, it may not be possible to get an urgent appointment with your dermatologist. If that happens, one of us will be happy to see you and help until you can be seen by your regular doctor.
Recent Adventures
I have been amazed with the natural beauty of our "National Parks" and have been trying to visit a few of them every year. They truly are our national treasures.
What I'm Reading and Browsing
I recently finished reading "Cutting for Stone" a NY times best seller. Highly recommend it!
Medical Education
UC Davis School of Medicine, Davis, CA
Residency
UC Davis Medical Center, Sacramento, CA
Board Certification
Dermatology, American Board of Dermatology
Learn More